SCP Monthly Update, December 2017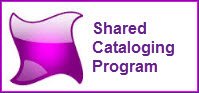 SCP has posted the distribution statistics report for the month of November. This monthly report shows net increase or decrease of titles from CDL licensed and selected open access collections. Here are the highlights of our major record distributions. For our major serial record distributions were Open Access journals (503 titles, includes DOAJ, 462 titles).
For monographs, we added three new subsets of Sage Research Methods monographs:  Sage Research Methods online datasets (107 titles), Sage Research Methods. Books & reference collection online videos (15 titles), Sage Research Methods. Cases online monographs (603 titles). The other major record distributions were: ACM Digital Library online conference proceedings (53 titles), ASCE Library monographs (68 titles, includes conference proceedings 53 titles and standards 11 titles), CRC Press monographs (298 titles), Elsevier monographs (76 titles), IEEE Xplore online conference proceedings (180 titles), IET Digital Library online monographs (55 titles), Institute of Physics online monographs  (31 titles), JSTOR online monographs (512 titles), Knovel Library online monographs (45 titles), Naxos audio (1,647 titles, includes Jazz 496 titles), Springer Protocols online monographs (394 titles), SpringerLink monographs (694 titles, includes: Biomedical and life sciences 58 titles, Computer science 128 titles, Economics and finance 41 titles, Mathematics and statistics monographs 59 titles, Political science and international studies 94 titles, Religion and philosophy monographs 83 titles, and titles in other subsets), and Wiley online monographs (73 titles).
DDA programs with number changed as of today: Airiti DDA (2,640 discovery records + 505 purchased titles), CNPeReading CDL DDA online monographs (2,577 discovery records), CRC Press ENGnetBASE online monographs 405 purchased titles (2013 package (104 titles), 2014 package (64 titles), 2015 package (133 titles), and 2016 package (104 titles)), EBSCO Japanese DDA (2,489 discovery records + 198 purchased titles), and JSTOR CDL DDA pilot (1,910 discovery records + 186 purchased titles).
Hot off the press: One for Nine Ten: Cataloging for Consortia Collections, a UC model, an article on SCP written by SCP staff and published as part of Cataloging & Classification Quarterly special issue A Festschrift in honor of Valerie Bross. Enjoy reading and learning more about SCP.
SCP file distribution: Due to the UC San Diego Library's winter closure and staff vacation plans, the last regular SCP files for December distribution will be posted Monday, December 18th.  There will be no files December 25th or January 1st.  The first files for the new year will be posted Monday, January 8th.
Useful links: SCP Cataloging Priorities | SCP Updates & Statistics | CDL E-Resources Tracking
| Request for New Cataloging Projects | Request Cataloging for Individual OA Journal Titles
SCP staff wish you a wonderful holiday season!