Taylor & Francis Ebooks transition to new platform
Taylor & Francis (T&F) is migrating ebook content from the CRCnetBase platform (as well as other ebook imprints hosted by T&F) to their new Ebook platform (https://www.taylorfrancis.com/). As of November 7, 2017, T&F will be placing permanent redirects from the old content to the new platform.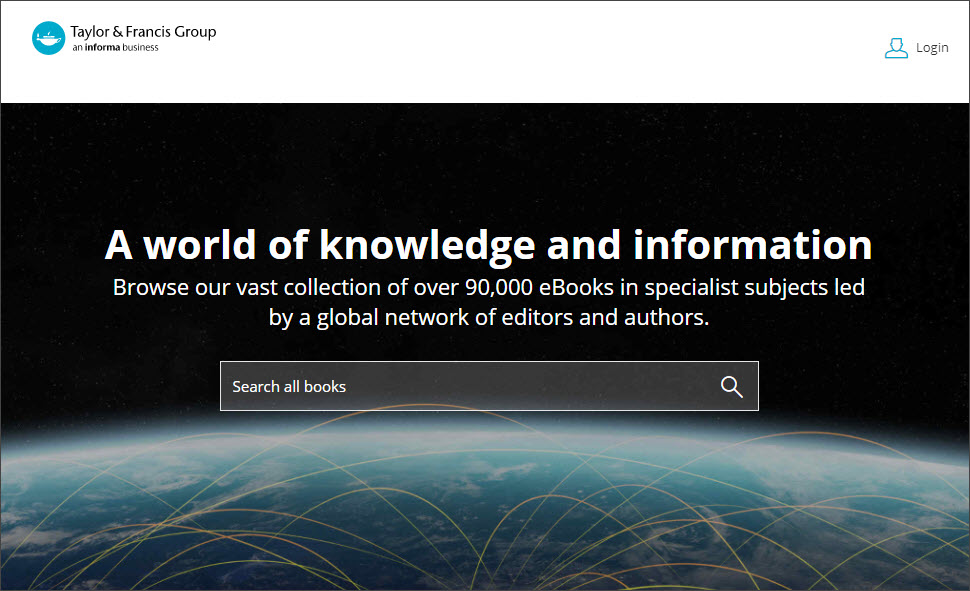 For systemwide licensed content, this will affect CRCnetBase subject collections, including STMnetBase and ENGnetBase DDA titles. This will also affect Dekker Encyclopedias, as well as any locally licensed CRC ebooks or other T&F imprints.  Overlap access to the old and new platforms is currently provided via all CRC PID links. Beginning on November 1st, the main PID for top-level CRC (STMnetBase) content will be http://uclibs.org/PID/296570.
Note: CHEMnetBase access will remain unchanged.
The new platform has a very minimal design and is keyword search-driven, with the ability to refine results using filters such as subject, publication date, and publisher imprint. You can also search using Boolean terms and queries. The new platform is under development with features such as browse by subject, online reader integration for all titles, branding and additional limit/sort options still to come. See the Taylor & Francis Ebooks FAQ for Librarians [PDF] (https://www.taylorfrancis.com/assets/pdf/TFE-FAQ-Librarians.pdf) for additional information.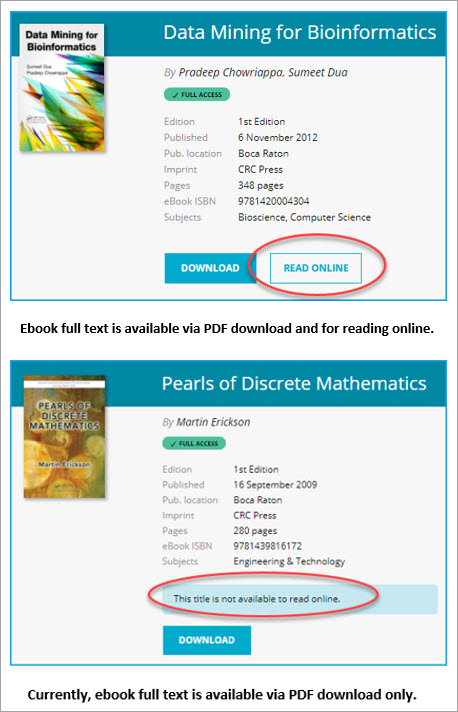 Known Problems
When platform development is complete, ebook content will be available via PDF download (chapter and entire ebook) and for reading online via an ebook reader (powered by Kortext). Currently, some ebook webpages display a message "This title is not available to read online". In these cases, PDFs for each chapter and for the ebook as a whole are available. Taylor & Francis hopes to have the ebook reader available for all ebooks on the platform by the end of the year.
Providing Feedback
— For interface and functionality issues, please contact Deanna Johnson (deejohnson@ucdavis.edu), Resource Liaison for CRCnetBase.
— For access issues with systemwide licensed content, please report the problem via the CDL Helpline interface at https://helpline.cdlib.org/.
— Please contact your campus library contacts for questions regarding locally licensed content.