New Reaxys is now available
Recently, Elsevier launched a new release of Reaxys©, a chemistry research database.  According to the Elsevier press release, the new Reaxys combines a highly streamlined user interface with search and indexing enhancements powered by machine learning algorithms to ensure maximum discoverability. In addition, the release includes more compounds and patent content from Asia and easier integration with existing informatics environments.
Some of the new improvements include
A streamlined and intuitive user interface with Quick Search options and a drag-and-drop Query Builder interface to help all users quickly search for literature or compound properties using keywords, structure or reaction drawings, molecular formula building, and more
Enhanced literature search that streamlines inputs into one search field and includes NLP author name recognition
Inclusion of Asian-language patents data from China, Taiwan, Japan and South Korea, which are key sources of unique compounds in high demand with chemists
Extending the range of searchable content to include Reaxys index terms and compounds from more than 15,000 chemistry-related periodicals: the familiar deep manual indexing and excerption of compound properties, reactions and synthesis procedures from the core 450 chemistry journals has now been supplemented with a novel, rules-based automated content enrichment to broaden coverage
New API and data integration capabilities that make it easier for chemoinformaticians, medicinal chemists and computational chemists to query the Reaxys database through their chosen system and export data to modeling tools.
For a quick overview of all Reaxys features and where to find them, view the new Reaxys Quick Start Guide.
For more information on Reaxys Medicinal Chemistry Heatmaps, view the new Heatmap Quick Start Guide.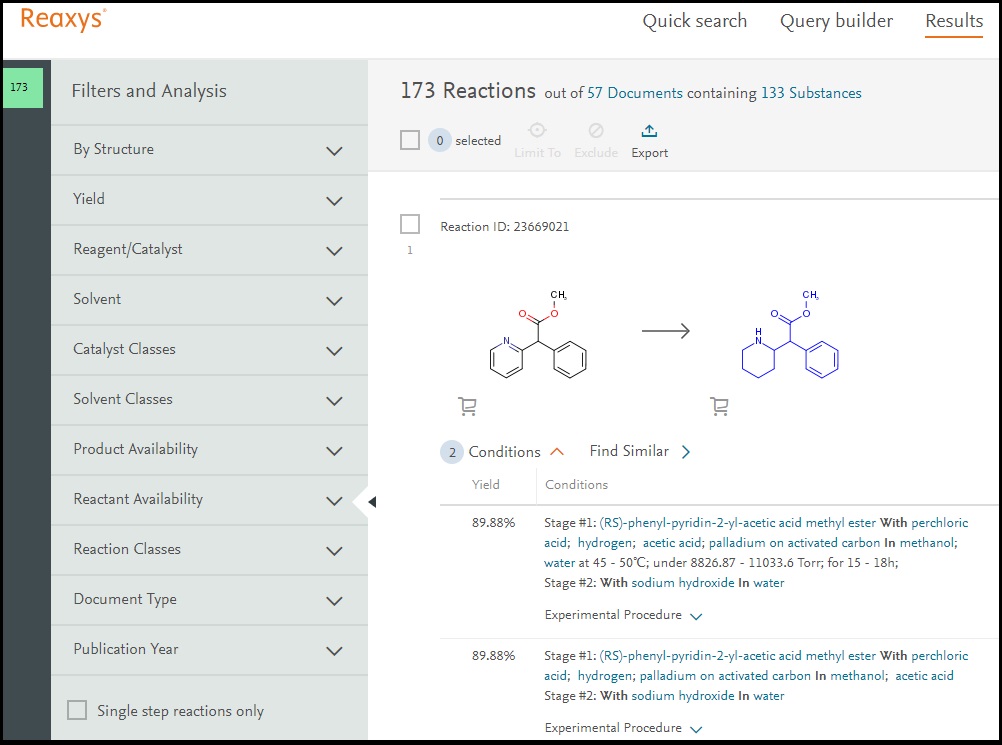 You can access the New Reaxys from the top banner of the current Reaxys (https://www.reaxys.com/).


In the near future, New Reaxys will be replacing the current version re-using the standard Reaxys URL (https://www.reaxys.com/).
Chuck Huber (UCSB) is the Resource Liaison for Reaxys.