Introducing Oscar Luna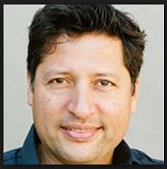 CDL has contracted with an eminently qualified finance professional to fill the Business Services Manager role on an interim basis. Oscar Luna will join us starting September 20th on a 1 year full-time contract as Finance Manager. Oscar will take on all functions of the Business Services portfolio, and serve on Director's Cabinet.
Most recently, Oscar comes to us from a 2 ½ year engagement at UC Berkeley, where he managed the budget for a successful $100M project to implement ORACLE's Campus Solutions software. Oscar brings a broad array of experiences to his role at CDL — he has held positions with top national financial consulting firms, the University of Washington, Boeing, Allrecipes.com, as well as PG&E. He has also taught as an Adjunct Professor at various universities in Washington State. Oscar has a Master in Economics from the Universidad de Tucuman, Argentinia, and an MBA in Finance from Columbia University.
When I first met Oscar, he immediately impressed me with his ability to communicate clearly about complex budgetary and financial concepts, his expertise in evaluating and projecting forward budget expenses, and his experience of building coalitions and partnerships in the workplace. I believe he is the right person at the right time to help CDL understand how to navigate our financially strained environment, and ensure that we don't just survive, but thrive, by optimally deploying our financial resources.
Oscar has two children in the Berkeley Public School District. He serves on the board of the non-profit organization Berkeley Public School Fund and he is also the coach of his daughter's soccer team.
Welcome Oscar!