Compendex has a new look
In August, Compendex (on the Engineering Village platform) launched an updated interface, refreshed to improve usability.  According to the vendor's information, "the new user interface will keep all the current navigation and high quality functionality, using a modern interface experience. This interface refresh is completed with user input via focus groups and interviews with librarians and users."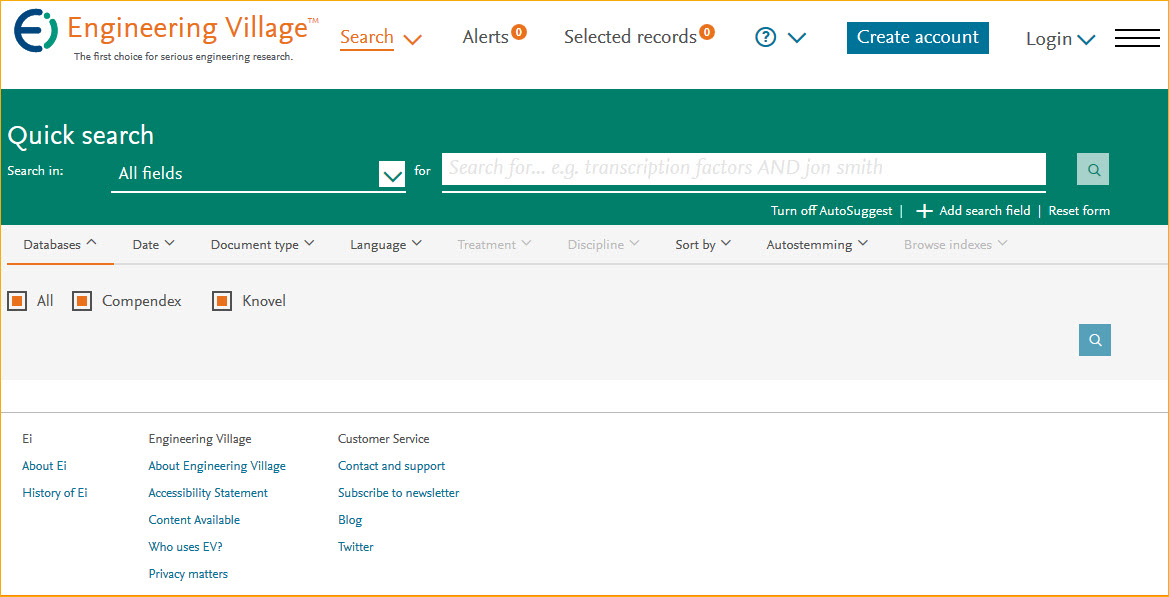 Header navigation: The new header now includes Search options (basic, advanced, expert search), Alerts and Selected records.
Search options:  The main search options such as the Database selection, Date, Language and Document type are now clearly visible.
Personalization details: Personalized features such as Alerts & Saved searches and My Preferences are now grouped under a pull-down menu.
Other things to note…
The Numeric filter (added early in 2017) and the Integrated Knovel Content (added Fall 2016) are more emphasized in the new version.
Note: You can only browse indexes if you deselect Knovel.
The new interface does not allow you to jump forward to a specific page in the results.
Their online materials, tutorials, etc. have not been entirely updated yet.  Updated guides will be available from CDL's Instructional Materials webpage when they come out.
They are actively seeking input about the new design.  You can fill out the form on their site or forward issues, complaints, or desires to Michele Potter (michelep@ucr.edu), the Resource Liaison for Compendex.