SPIE Digital Library moves to new platform
The SPIE Digital Library is migrating from the Silverchair platform to a new SPIE Digital Library platform on Tuesday, August 15, 2017. Features of the new platform include improved search functionality, expanded taxonomy, full text HTML proceedings and eBooks, enhanced presentation videos from SPIE conferences, and a mobile friendly design.  Details of the new platform features are available here: https://www.spiedigitallibrary.org/new-features.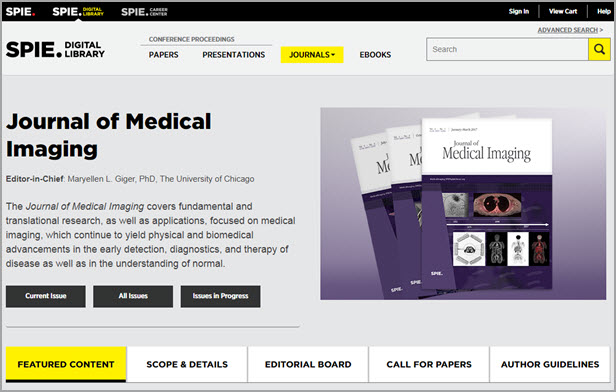 For the UC Campuses…
Campus proxy administrators have been notified of the necessary changes to configuration files.
There will be permanent redirects in place from the legacy site to the new site for link resolvers (UC-eLinks) and in catalog records.
Existing Publications Alerts and Content Alerts that were set up on the legacy platform will continue with no action on the recipient's part required. However, existing Search Alerts that users have set up will not be migrated to the new platform. Users with Search Alerts can recreate those, if desired, by doing a search and then clicking a link that schedules them to receive future alerts for new content that matches the search criteria.
Tony Aponte (UCLA) is the Resource Liaison for the SPIE Digital Library.