WorldCat Discovery beta: Feedback link implementation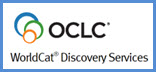 This month's WorldCat Discovery installation on April 14, 2016 included the following new features and enhancements.
The running list of release notes can be found at http://www.cdlib.org/services/d2d/melvyl/public/. (Note that many of these do not have an impact on Melvyl.)
New Features and Enhancements
Feedback link implementation. OCLC has automated the feedback process on all WorldCat Discovery pages with the April release. The Send Feedback link is in the lower right hand corner of the user interface. By default the feedback link brings up an end user form. A different form is provided with additional data elements for the feedback from library staff.Both the end user and library staff feedbacks forms are forwarded to CDL's Information Services team for response. Additionally, at the top of the form is some general information, a link to report bibliographic errors, and a link to WorldCat Discovery support documentation.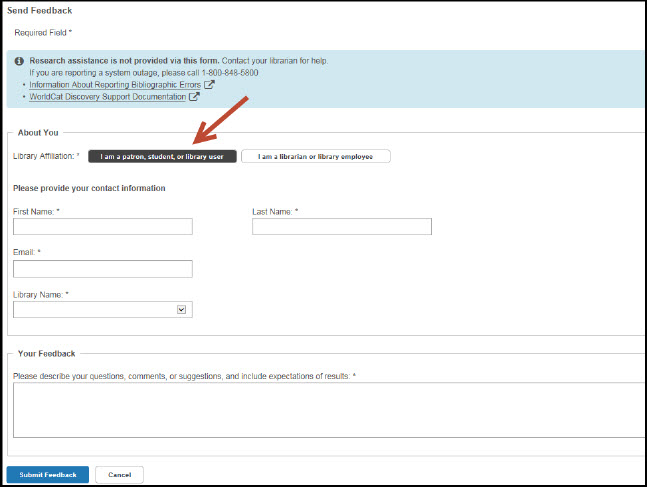 Add or Edit Notes in a Personal List. You can add or edit notes to items saved in a personal list. Personal lists are lists that can be saved to an account for later review. In WorldCat Discovery personal lists are available to users who have a WorldCat Discovery logon (librarians with a WorldCat Discovery staff account and WMS patrons).When you are signed into your account and save your list this functionality is available. See screen shots below for additional information.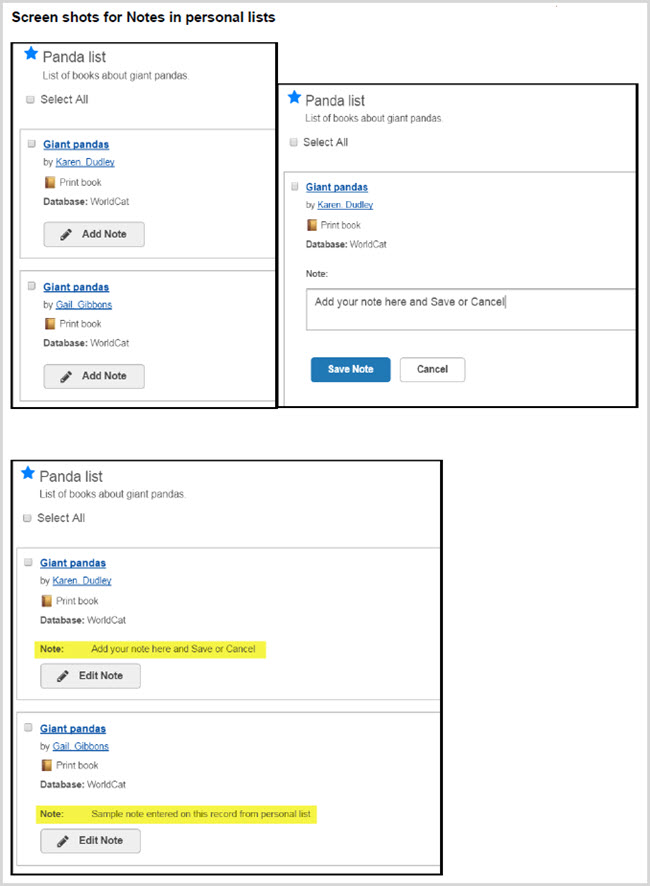 ---
WorldCat Discovery (WCD)
OCLC is working on major changes to WorldCat Local: a new discovery interface with major functional and design improvements. WorldCat Local will be replaced by a new platform called WorldCat Discovery.
Information on the WorldCat Discovery (Beta) for the UC campuses is available on the WorldCat Discovery Beta webpage. This webpage includes
Links to the UC campus (and union) WCD-Beta instances where you can test drive the functionality
OCLC's project timeline (e.g., when will UC migrate to the new platform?)
FirstSearch
In March 2016, OCLC announced it was keeping FirstSearch as a separate product rather than merging it into WorldCat Discovery as originally planned. We do not yet have a timeline for the new FirstSearch beta.