Announcing the Clinics of North America on Elsevier's ScienceDirect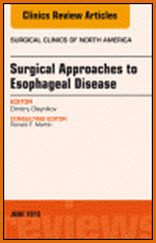 In December 2014, Elsevier discontinued the MD Consult (MDC) platform.  MDC provided access to medical textbooks and some Elsevier journals, among them many Clinics of North America titles.  As an alternative, Elsevier released a product called ClinicalKey, a new platform that provided access to a larger set of Elsevier content beyond the needs of the UC libraries and beyond the price that the UC libraries could afford. The UC Health and Life Sciences selectors (UCHLS) spent over a year negotiating with Elsevier for a reasonably priced and specific set of educational content (textbooks and journals); however after careful consideration and analysis, they decided not to subscribe to ClinicalKey (see http://www.cdlib.org/services/collections/current/challenges.html for more details).
Instead, campus representatives to UCHLS decided to subscribe to 27 Clinics titles on the ScienceDirect platform and to add the journals to CDL's license with systemwide access.
UC campuses now have access from 2006 to the present for the 27 Elsevier's Clinics journals listed below.
[All UC campuses; on the ScienceDirect platform. SCP has distributed the catalog records.]