CDL Job Opening for Application Programmer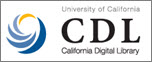 Are you a versatile and innovative programmer who thrives on building new systems to meet emerging needs?   Do you enjoy understanding and troubleshooting how metadata flows through distributed systems?  Come join a dynamic development team that works within CDL and with other development partners to build next generation digital library services.
Learn more: https://jobs.ucop.edu/applicants/Central?quickFind=58178.