New Elsevier Ebook Collections for 2013 and 2015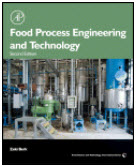 All UC campuses will have access to 2013 and 2015 ebook collections from Elsevier.  The two CDL purchases made in December complement a purchase of the 2014 frontlist by CDL last year.  Imprints include Academic Press, Mosby Saunders Churchill Livingston, Pergamon, Elsevier Science among other well-known publishers.  The 2015 collection will be a minimum of 900 titles; the 2013 collection includes 857 already published titles.  Eleven subject disciplines are represented including biomedical science and medicine, materials science, engineering, computer science, food and agriculture. Elsevier's ebooks are fully integrated on the Science Direct platform with direct links to journal articles and SCOPUS content and embedded audio, video and multimedia features.
The current frontlist will be published throughout 2015 with most of the output expected in the latter half of the year.