New Tier 2 Licensed Resource – JSTOR Global Plants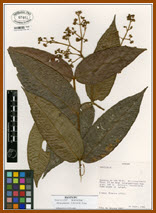 Seven campuses (Berkeley, Davis, Irvine, Los Angeles, Merced, Riverside and San Diego) began participation in a Tier 2 opportunity for access to JSTOR Global Plants.
[B, D, I, LA, M, R, SD; on the JSTOR platform.
SCP has distributed the catalog records.]
The largest of its kind, Global Plants is community-contributed database that features more than two million high resolution plant type specimen images and other foundational materials from the collections of hundreds of herbaria around the world. It is an essential resource for institutions supporting research and teaching in botany, ecology, and conservation studies.
Through Global Plants, herbaria can share specimens, experts can determine and update naming structures, students can discover and learn about plants in context, and a record of plant life can be preserved for future generations.
Benefits and features
• The database represents a one-of-a-kind partnership with hundreds of herbaria worldwide. No other resource exists in this area that is as comprehensive and includes the collections of such a wide range of herbaria.
• Complementing the nearly two million high resolution plant type specimen images are extensive flora and other reference materials, collectors' correspondence and diaries, and tens of thousands of paintings, photographs, drawings, and other images.
• Primary source content highlights include Carl Linneaus's annotated editions of Species Naturae and correspondence from the Royal Botanic Gardens, Kew; and foundational reference works and books such as The Useful Plants of West Tropical Africa, Flowering Plants of South Africa, and illustrations from Curtis's Botanical Magazine.
• Global Plants strives to be a comprehensive resource for aggregating and exploring the world's botanical resources, thereby dramatically improving access for students, scholars, and scientists around the globe.