Request from eBook records, yes you can
Melvyl includes millions of eBook records, and it is often difficult to find the parallel print record in order to request the item. However, you don't need to find the parallel record – you can submit a Request from the eBook record[*]!
Keep in mind this will result in a request for the print copy. As of the publication of this article, UC is not able to lend the electronic version of books.
Here's how…
If you can't find a gold Request button on a record, look for the gold UC-eLinks button.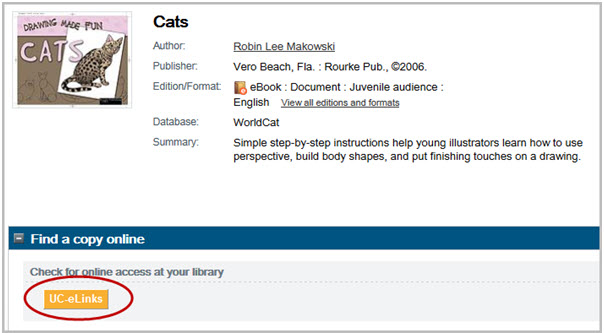 The UC-eLinks menu will include a link to Request!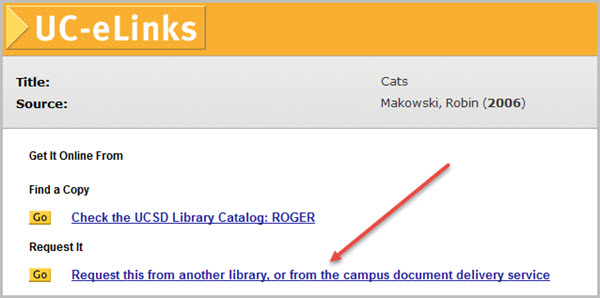 You can click on the "Request…" link and submit your request as usual. The Request service automatically locates the print copy record & its potential lenders behind the scenes.
*Request buttons do not appear on eBooks because WorldCat Local configuration groups these items together with other electronic items, such as computer files.