Embed with HathiTrust: Putting Digital Books in Your Users' Path
Did you know that it's easy to embed HathiTrust books in your website? You can embed any public domain book into HTML code.  Follow the instructions on the HathiTrust website or simply find the book you want and click the "Embed this book" link in the lower left hand corner of the Full View screen: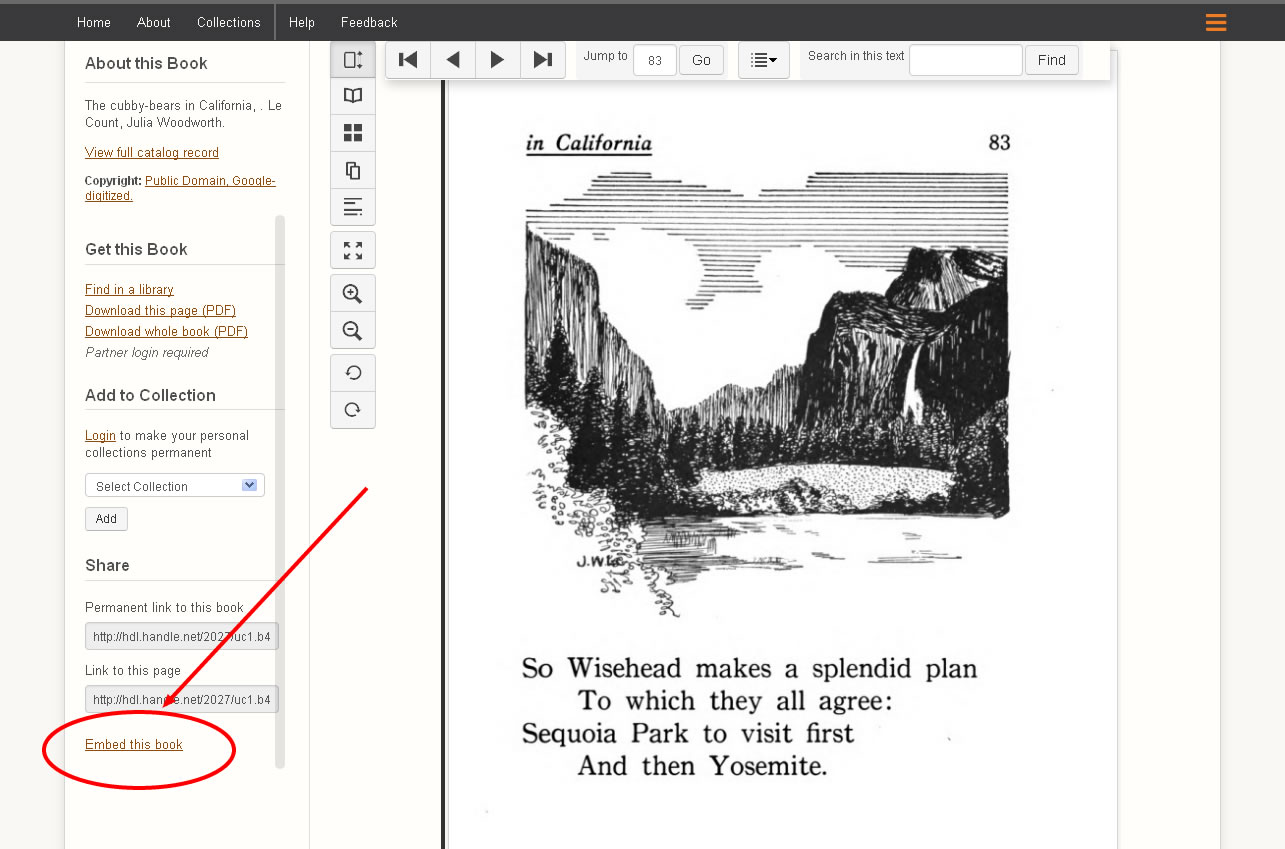 There are a couple of options for embedding a book, you can see more examples of each type of embedding on this post from the Washington University Libraries and an example of the flip view on this post from the UC Berkeley History Collection News.