HathiTrust Update – Spring 2014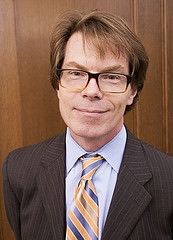 Recent highlights and events at HathiTrust:
HathiTrust released a statement regarding the "Heartbeat Bug"  on April 9th.
In February Mike Furlough was appointed Executive Director of HathiTrust. He begins his tenure with HathiTrust on May 19. See the Press Release. Welcome Mike!
In February HathiTrust surpassed 11 million volumes in the repository.
In March Mike Furlough and Sarah Michalak participated in a Roundtable discussion on Orphan Works and Mass Digitization organized by the U.S. Copyright Office. HathiTrust will submit and post written comments on the Roundtable issues in April.
Sarah Lai Stirland of the Disruptive Competition Project recently interviewed Mike Furlough. The interview provides insight into current projects at HathiTrust.
The University of California added 7,725 volumes to the HathiTrust in February and 14,675 in March. For more details about HathiTrust updates see the February and March Newsletters.