EZID wins 2013/14 DataCite Gold Award
At DataCite's General Assembly meeting this year in Dublin, Ireland, EZID was honored with the 2013/14 Gold Award for assigning more than 500,000 DOIs (digital object identifiers) in 14 months. This is the second Gold Award for EZID, and we are happy to celebrate this as one measure of the increasing interest in data citation and data sharing.  It also reflects the hard work on the part of our clients and the team here at California Digital Library.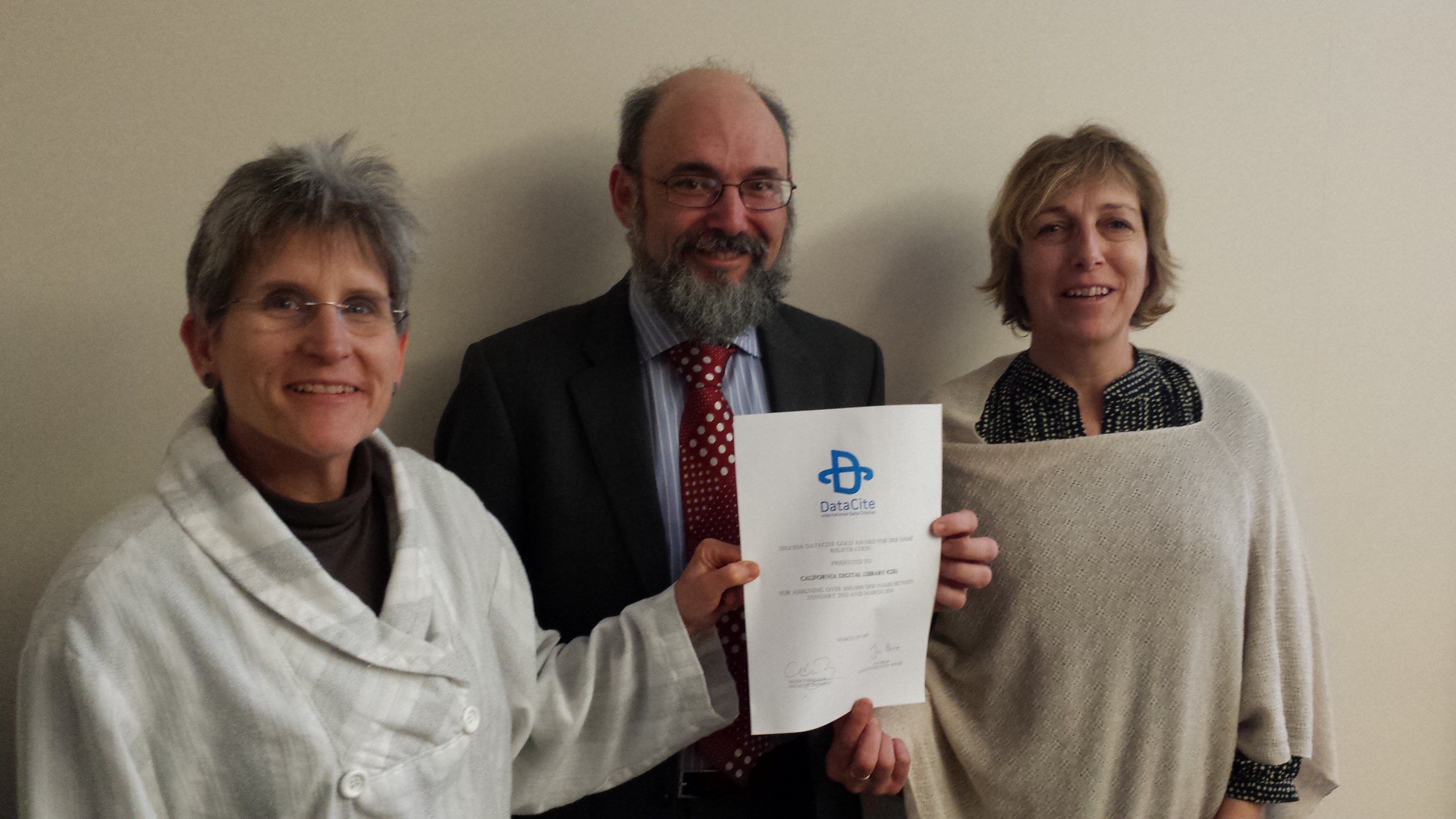 Thanks go especially to my colleagues Greg Janée and John Kunze who have made a major effort to ensure that EZID scales upward to meet the increasing needs of our clients. Last month EZID crossed the 2 million mark of total number of identifiers (DOIs and ARKs). And, while it took 40 months for us to reach 1 million, it took only 5 months to get to 2 million.
EZID is now one of the fastest growing members of DataCite, both in terms of clients served and also in terms of the numbers of DOIs created. For a picture of the DataCite landscape, see the DataCite statistics service . Users can sort by DataCite member ("Allocator"), by client ("Data Centre"), and by DOI prefix. This last one is especially useful for institutional clients that manage multiple prefixes.
For a look at EZID's client base, see our client list (http://ezid.cdlib.org/home/client_list). If you have any questions, please contact us.