UC Libraries Website – Help us test our new site architecture!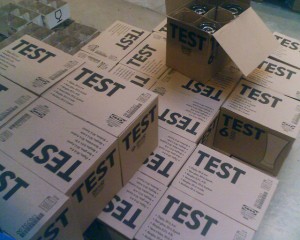 Here at CDL, we have embarked on a major web design and content migration effort for the UC libraries website.
Please take a moment to help us test out our site navigation!
(Thanks for your participation in our survey and your very useful feedback. We have since closed the survey. Updated 8/20/12.)
Project Background
The UC Libraries  website is an informational website that conveys how the UC libraries from all ten campuses work together in a systemwide capacity to plan, strategize and collaborate on activities that serve all UC library constituents. The website was first conceived and developed in 2003. Since then web technologies and designs have advanced, thus we felt that it was time for a major overhaul of the website and its content.
A project team at CDL has been formed to conduct the design and implementation of the revitalized site:
Project Manager: Rachael Hu
Web Production Manager: Eric Satzman
Senior UX Analyst: Jane Lee
Web Producers: Craig Thompson and Robin Davis-White
Technical Lead and Development: Brian Tingle and Mark Redar
Project Consultant: Joanne Miller
Based on a needs assessment conducted with a sampling of UC library staff in late 2011, we decided to target the following areas for improvement:
Clean up and transition content
Implement content management system for easier update process
Add new search functionality
Modernize page layout and site navigation
Create new visual design
We have been working with designated content owners from the various UC systemwide committees and groups to review and revisit the content in their areas of the website. All told we're working to transition 1000 web pages and over 2000 documents.
In the upcoming months, we will be working with each group and committee to review the new page layouts and content organization. We will also be testing the new content management system, developing new search functionality, and creating user training information to help content contributors use the new update process.
Stay tuned for more information!
Photo Credit: DaveBleasdale
(http://www.flickr.com/photos/sidelong/246816211/)