Melvyl Enhancements – August 2012
Enhancements to the user experience in Melvyl were recently implemented by OCLC and officially rolled out during OCLC's Sunday, August 5 install.  All improvements are listed in detail in the attached PDF.  (There are some items that do not apply to the UC libraries' versions of Melvyl because they refer to features that UC has not yet turned on, or work slightly differently in our versions.  Features that are not currently turned on for UC may be added in the future.)
Emailing of Search Results Problem
The problem of emailing an item from the detailed search results page to an email address has been resolved. In the past, this feature was becoming unreliable where search results selected for emailing would not arrive to the intended email address provided. This problem has been fixed.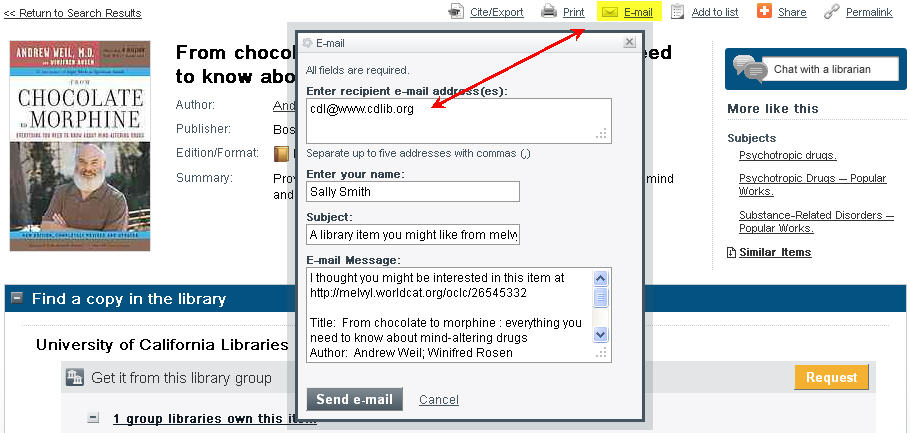 General Performance Enhancements
In addition, several performance enhancements were introduced. These improvements are primarily 'behind the scenes' but overall, users should see improved response times for displaying search results and the loading of web pages in general.