Welcome Purdue – CIC Members Now Eligible for Web Archiving Service Discount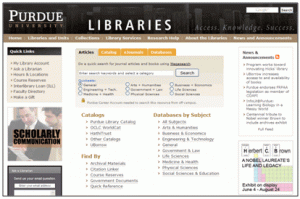 CDL is delighted to welcome the Purdue University Libraries as the most recent Web Archiving Service (WAS) partner.  WAS enables librarians and archivists to build archives of harvested websites, and to continue their role as stewards of cultural heritage materials for researchers into the digital age.   In addition to being a major research library, Purdue is actively at the forefront of large-scale digital data management.  Purdue is a member of DataCite  and a partner in the DMPTool.  With WAS, Purdue embarks on another new arena of digital preservation. Their first web archiving project will be to harvest and preserve Purdue University websites.
Purdue joins the University of Michigan Bentley Historical Library and the Northwestern University Library as the 3rd Committee on Institutional Cooperation (http://www.cic.net/Home.aspx) (CIC) member to subscribe to the Web Archiving Service.  The CIC is a consortium of the Big Ten universities plus the University of Chicago, and all CIC members now qualify for a discount on the yearly service fee for WAS.  Further details about service features and pricing are available in this brief guide to WAS.
We look forward to working with the Purdue web archivists and we invite CIC member libraries to contact us (http://webarchives.cdlib.org/contact) for further information, a demo or a trial of the service.  (All other libraries are welcome to contact us as well, of course!).
Tracy Seneca
Web Archiving Service Manager
washelp@ucop.edu