Three Ways The Public Library Can Change Your Life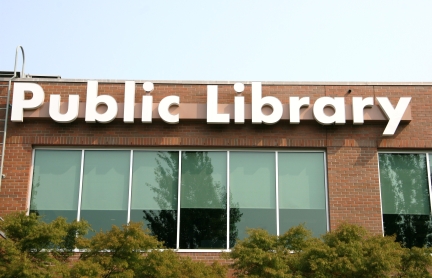 Sometimes the simplest and most obvious things in life elude us.  With a degree in library and information science, I should be the first one to realize the virtues of the public library, but it took a New Year's resolution to stop buying books to get me back into the library. Here are three ways the public library can change your life:
1. You'll save money. Rather than buying books, magazines, music, and movies, check them out of the library.  Make a list of all the publications you currently subscribe to and all the books you've purchased in the past year. How many of these things do you read more than once (be brutally honest)? Are these publications available at the library? You will be amazed at the breadth and depth of the library's offerings. They even have ebooks for your Kindle or iPad (or another digital book reader), and audio books for people who listen while driving or who are vision-impaired.
2. You'll save space. You can buy used books from your local Friends of the Public Library at their annual book sale, read them, and donate them back. Saves money and gives back to the community, plus it reduces clutter at your house.
3. You'll finish what you start reading (and read more). Having a due date encourages you to finish reading the book more quickly. We have all had partially finished books languish on our nightstands for months (or even years). You will have an incentive to finish that book now — or admit that you are done with it and move on.
"I have always imagined that Paradise will be a kind of library." — Jorge Luis Borges
Now, It's Your Turn
Make your library experience even better:
1. Create an account on your library's website so you can request items throughout the system and have them waiting for you at your neighborhood branch.  It's so convenient, you'll never set foot in the stacks again.
2. Subscribe to a newsletter like Wowbrary to alert you to the newest books, music, movies and other publications at your library, so you can request them quickly. Popular new items usually have a waiting list, so you'll have a head start if you know about them early on.
3. Don't forget about music. Vow to rediscover your love of music and check out CDs in your favorite genres.