Roughly 200,000 of the UC Libraries' digitized volumes are available as soft-bound reprints for purchase on Amazon. The UC Reprints are in the public domain (free from copyright restrictions) and are also available for full view access on HathiTrust.
All UC Reprints come in black and white on acid-free paper with a softcover blue binding: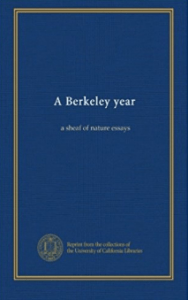 When a UC digitized volume on HathiTrust is available as a reprint, you will see a "Buy a copy" link on the lefthand side of the screen under "Get this Book":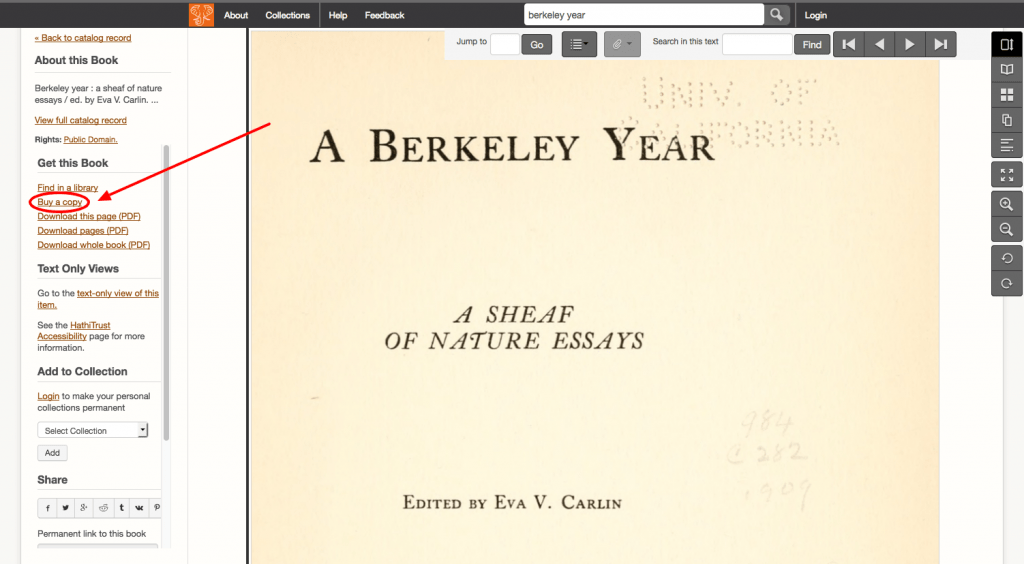 The UC Reprints were created from digital scans of actual UC library books. As such they may contain artifacts of library use such as library stamps, scribbles, and margin notes as they exist in the original books, reflecting their unique use and provenance. In addition to library artifacts, the works may have additional errors that were either in the original, in the digital scans, or introduced as the scans were prepared for printing. These errors may include obscured, cropped or missing text, and/or other errors.
At this time, you cannot request books to be included in the UC reprints program.
We hope that you enjoy UC reprints and the unique reading experience they offer.
All revenue generated from the sales of UC Reprints service helps to support the work of the UC libraries.
UC Library Reprints Returns Policy
Reprints are purchased directly from our online retailer Amazon.com. Amazon.com handles UC Reprint returns just as they would any other item. For more purchase information or to begin the process for a refund or replacement, visit the Amazon Returns Center.
Reporting Problems with the UC Reprints Service
For issues related to billing, shipping, or ordering, please contact Amazon directly.
For questions or feedback about the broader service or the books themselves, please contact the Mass Dig Team.
The University of California Libraries Reprints Service Takedown Policy
The University of California Libraries respect intellectual property rights. If you are concerned that you have found material for which you are the rights owner within our UC Library Reprints Service, please see our Takedown Policy.