Marisa Strong Staff Profile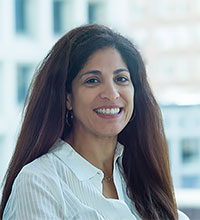 Program / Service
UC Curation Center (UC3)
Job Title
UC3 Application Development Manager
Responsibilities
Marisa is responsible for the technical project management of multiple UC3 service development teams, including the DMPTool, Dash and WAS applications.
Education
M.S., Computer Science, University of Dayton
B.S., Wright State University
Background
Marisa joined CDL in 2008 as a Java Developer for the JHOVE2 project. JHOVE2 is used to identify, validate, characterize and assess digital objects for digital preservation purposes. She has previous experience designing, building and integrating software in a variety of industries, including telecommunications, financial, e-business and avionics.
Professional Interests
Collaboration; agile development methodologies; system integration; APIs.
ORCID ID
http://orcid.org/0000-0002-4229-8939
LinkedIn Profile
https://www.linkedin.com/in/marisastrong