Mahjabeen Yucekul Staff Profile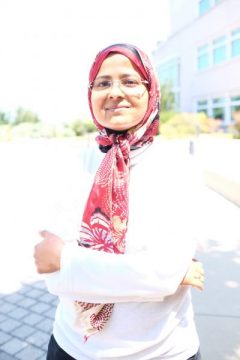 Program / Service
Publishing, Archives, and Digitization
Job Title
Senior Software Developer
Responsibilities
As a Senior Software Developer of the Publishing, Archives, and Digitization group at the California Digital Library, Mahjabeen Yucekul is responsible for planning, development, administration, and operations of production systems and services focused on supporting the publishing, research, and learning activities of the University of California academic community.
Education
M.Sc, Medical Engineering, University of Washington, Seattle
M.Sc., Computer Science, University of Minnesota, Minneapolis
B.Tech, Computer Science and Technology, Indian Institute of Technology, Roorkee, India
Background
Mahjabeen Yucekul is a Senior Software Developer for the California Digital Library's Publishing, Archives, and Digitization group. Previous to joining the CDL, she was a Senior Engineer at Genentech. Prior to that she was a Software Design Engineer at Microsoft.
Professional Interests
Data Management
Library publishing
Information systems design
Institutional repositories
Medical science
Open access to information
Committees / Affiliations
President's Advisory Committee on the Status of Women, Member
LinkedIn Profile
https://www.linkedin.com/in/mahjabeenyucekul/