John Chodacki Staff Profile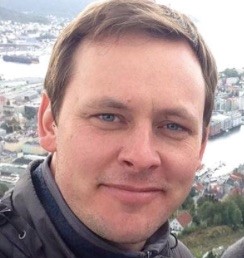 Program / Service
UC Curation Center (UC3)
Job Title
Director
Responsibilities
John Chodacki is responsible for overseeing the strategic planning, development, and operational management of CDL's digital curation group, UC3. John works with UC campuses and the broader community to ensure that UC3 services meet the emerging needs of the scholarly community, including digital preservation, data management, and reuse.
Education
MBA, San Francisco State University, College of Business
BA, Anthropology and African American Studies, Grinnell College
Background
John has a background in product management within digital publishing and scholarly communication organizations. In his role at CDL, John engages with the University of California libraries and other key stakeholders to inform UC3's goals and activities. In addition, John represents CDL in the global research community (funders, libraries, archives, publishers, researchers).
Committees / Affiliations
John currently holds the following positions:
ORCID ID
http://orcid.org/0000-0002-7378-2408
LinkedIn Profile
https://www.linkedin.com/in/johnchodacki