Maureen Purcell Staff Profile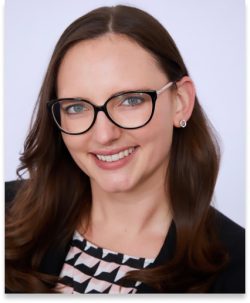 Program / Service
User Experience Design Service
Job Title
UX Content Specialist
Pronouns
she/her
Responsibilities
Maureen's primary responsibility is managing and maintaining the CDL and UC Libraries website content. She also works on content related projects for programs and services at CDL.
Education
B.A. in Anthropology from University of California, Los Angeles (UCLA)
Background
After graduating from UCLA with a B.A. in Anthropology, Maureen worked at UCLA for over seven years. She most recently supported the online web presence and marketing efforts for the Office of Alumni Relations at Anderson School of Management. Prior to that, she provided communications support and website content management for the Office of the Vice Chancellor for Research and Creative Activities. She is passionate about web accessibility and looks forward to collaborating with her UX team members to deliver a top-notch user experience across the CDL.
Maureen is based in Los Angeles and works remotely full-time. When she isn't spending time with family and friends, she is busy reading the newest pick for her monthly book club, listening to all types and genres of music, or playing chess with her husband, Sam.
Professional Development
Participated in UCLA's highly selective leadership development program for high-performing employees to enhance professional and project management skills.
Completed a capstone project in collaboration with UCLA Anderson School of Management's website developers and communications team to build, test, and launch an updated online platform for alumni Class Notes. Delivered presentation on topic of "Redesigning Class Notes: Creating a New Home for Alumni-Submitted Stories" for 150+ university staff members and senior leadership.
Provided consultation, support, and feedback to five-person PDP team and led the final group presentation showcasing individual capstone project common themes and results.
Earned a UCLA HR badge in presentation skills for developing effective compelling content, impactful designed visuals, and public speaking.
Professional Interests
Accessibility and inclusivity
Content management
Copywriting
Data Analysis
Project management
Public speaking and presenting
User-centered design
UX research
LinkedIn Profile
https://www.linkedin.com/in/mgpurcell/