Lisa Schiff Staff Profile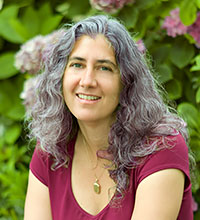 Program / Service
Publishing, Archives, and Digitization
Job Title
Technical Lead
Responsibilities
Lisa is responsible for ensuring that current and future Publishing Group programs and services are as effective and robust as possible. This includes coordinating development, securing required resources, and providing technical analysis about technical feasibility. She also works with Technical Leads across the CDL to address organization-wide technology issues.
Education
Ph.D., Library and Information Studies, UC Berkeley
M.L.I.S., UC Berkeley
A.B., Political Science major, French/Economics minor, Bryn Mawr College
Background
Lisa Schiff is the Technical Lead for the California Digital Library's Publishing Group. Previous to joining the CDL, she was an Information Engineer at Interwoven. She received her Ph.D. in Library and Information Studies from the University of California, Berkeley, and is the author of Informed Consent: Information Production and Ideology, published by Scarecrow Press.
Professional Interests
The Social Nature of Information
Intellectual Authority
The Relationship between Meaning and Information
Information Equity
Information System Design
User Needs Assessment
Intellectual Access to Information
Controlled Vocabularies
Metadata
Automatic Categorization of Content
ORCID ID
http://orcid.org/0000-0002-3572-2981
LinkedIn Profile
http://www.linkedin.com/in/lisaschiff