Miranda Bennett Staff Profile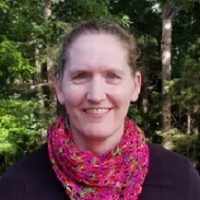 Program / Service
Shared Collections
Job Title
Director of Shared Collections
Responsibilities
Miranda oversees CDL's Shared Collections Program, which encompasses Systemwide Licensing (including Acquisitions and the Shared Cataloging Program), the Transformative Agreements Collections Team, and Shared Print. The Shared Collections Program provides cost-efficient, centrally-managed electronic resources to faculty, students, staff, and researchers throughout the UC System, leads efforts to make research and scholarship produced by the University of California freely accessible, and advances responsible stewardship of the print scholarly record.
Education
MLS, Indiana University
PhD, University of Virginia
MA, University of Virginia
BA, Rice University
Background
Prior to joining CDL in 2022, Miranda served as Associate Dean for Collections at the University of South Carolina (2017-2022), where her portfolio included collection development and assessment, acquisitions and electronic resources, and cataloging. She began her career in 2005 as an instruction librarian at the University of Houston, where she eventually became part of an innovative co-management structure and served as Head of Liaison Services for Collections and Research Support.
Committees / Affiliations
Current professional service
Core: Leadership, Infrastructure, Futures (ALA division), Board of Directors (Director at Large, 2023-26)
Core: Leadership, Infrastructure, Futures (ALA division), Fundraising & Sponsorships Committee (Member, 2022-24)
Partnership for Shared Book Collections, Value of Shared Print Working Group (Convener, 2021-23)