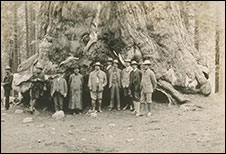 There is significant overlap among library collections of print serials, and — especially for those that are also available in electronic form — there is significant opportunity for collaborative action and individual space savings.  On the other hand, substantial numbers of scholarly journals are available only in print form, and thus may be vulnerable to systemic loss if libraries individually deselect them in response to local space pressures without developing a collaborative plan to preserve these materials for the community at large.
WEST planners defined a set of six Title Categories, or expressions of risk for each kind of journal. The combination of format availability, digital preservation coverage, print overlap, presence of existing shared print archives, and other factors form the risk profile for each Title Category.
Each Title Category is assigned an Archive Type that reflects the level of archiving effort considered appropriate for titles in that risk category.  The Archive Types (Bronze, Silver, Gold) define the level of validation for completeness and condition, effort to fill gaps, and required environmental conditions appropriate for that category.
Archive Types & Requirements
Archive Type

Risk profile

Validation

Gap Filling

Disclosure

Archiving Members

Bronze

Low risk: print & electronic full text, some with digital preservation (e.g. CLOCKSS)

Not required

Not required (gifts/transfers accepted)

Batch loaded, LHRs w/ 583 fields

Archive Holders

Archive Builders

Silver

Moderate risk: print with selected text access through databases

Volume-level

Completeness

Summary holdings updated

Yes (active gap filling)

LHRs w/ 583 fields, + outcomes of validation

Archive Builders

Gold

Higher risk: print with electronic  abstracting or indexing or no electronic coverage at all

Issue-level

Completeness and condition

Summary holdings updated

Yes (active gap filling)

LHRs w/ 583 fields, + outcomes of validation

Archive Builders