View the WCL and WCD components in detail below.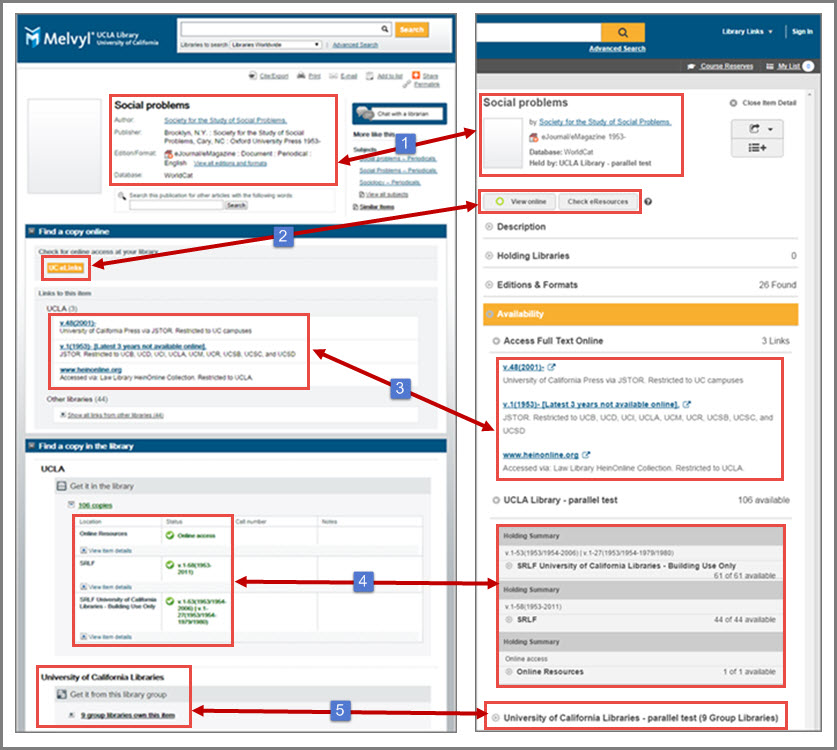 1. Brief item details – includes Title, Author, Format and Database. Additional information is available under the Description tab in WCD.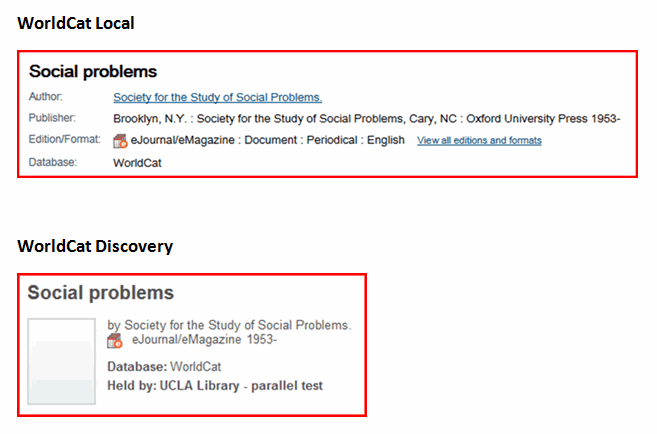 2. UC-eLinks/View Online & Check eResources – the UC-eLinks menu displays from the Access online/Check eResources buttons in WCD.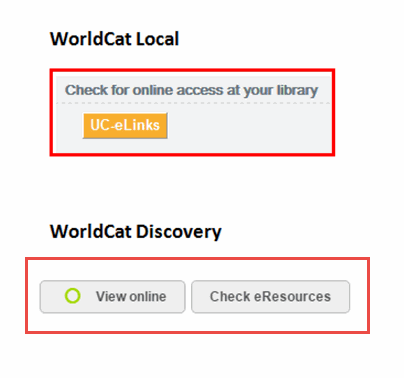 3. Links to online content – includes online holdings information.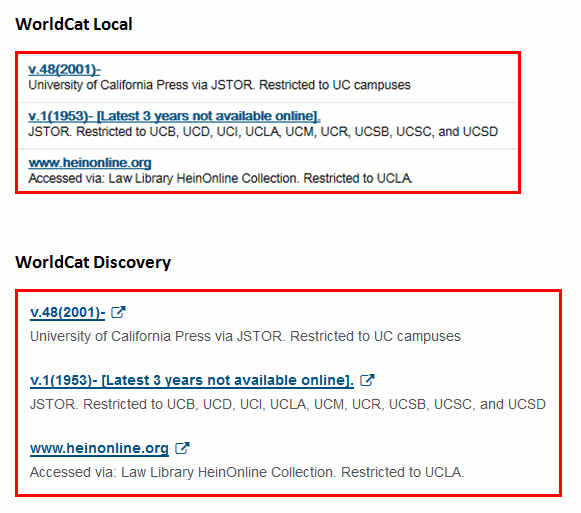 4. Links to print holdings – includes print holdings information.
5. Links to holdings at other UC campuses – includes holdings information at other UC campuses.