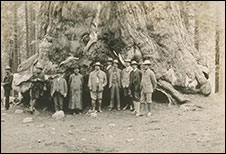 There is significant overlap among library collections of print serials, and — especially for those that are also available in electronic form — there is significant opportunity for collaborative action and individual space savings.  On the other hand, substantial numbers of scholarly journals are available only in print form, and thus may be vulnerable to systemic loss if libraries individually deselect them in response to local space pressures without developing a collaborative plan to preserve these materials for the community at large.
WEST planners defined a set of six Title Categories, or expressions of risk for each kind of journal. The combination of format availability, digital preservation coverage, print overlap, presence of existing shared print archives, and other factors form the risk profile for each Title Category.
Each Title Category is assigned an Archive Type that reflects the level of archiving effort considered appropriate for titles in that risk category.  The Archive Types (Bronze, Silver, Gold, Platinum) define the level of validation for completeness and condition, effort to fill gaps, and required environmental conditions appropriate for that category.
Planning Phase
During the planning phase, WEST project staff analyzed fifteen collections (thirteen universities plus the two California regional library facilities) and identified about 8,000 journal families in these WEST collections containing more than 300,000 volumes that are eligible for archiving in WEST, with more than 1 million corresponding volumes that could be deselected from these libraries. This would result in an aggregate savings of more than 200,000 linear shelf feet or more than 86,000 ASF reclaimed (equivalent to a mid-size ARL library). A similar analysis of these title families across the newly-joined WEST libraries (more than 60) would result in, potentially, millions of additional volumes that could be deselected.
As a result, WEST planning partners set several collections goals:
to archive all or most of JSTOR in the first three years, providing an access copy in the region
to archive all or most of Portico and CLOCKSS titles in the first three years
to archive higher risk titles each year to expand preservation and space reclamation opportunities and gradually build skills in coordinating and servicing higher risk shared print collections
Archive Cycle 1 Accomplishments (2011-2012)
In this first cycle in 2011-12, twelve WEST libraries serving as archive holders on behalf of the partnership have archived more than 4,300 journals (6,100 journal titles), comprising more than 160,000 volumes. These totals include approximately:
5,100 titles archived at the Bronze level (no validation, also have digital preservation)
500 titles archived at the Silver level (validated for completeness at the volume level)
500 titles archived at the Gold level (validated for both completeness and condition at the issue level)
WEST has archived approximately:
33% Portico/CLOCKSS titles (Bronze)
21% of JSTOR journal titles (Silver)
342 print journal backfiles with some form of electronic access points (abstracting and indexing) (Gold)
162 print only journal backfiles (Gold)