New on OAC and Calisphere: Local History Digital Resources
CDL is pleased to announce the online publication of approximately 1,200 diverse materials documenting local people, places, and events throughout California in the Online Archive of California (OAC) and Calisphere.
The images were produced during the 2009-2010 Local History Digital Resources Project (LHDRP), a training and digitization program for libraries with local history materials.  Over the past year, six libraries each selected, scanned, and catalogued approximately 200 items for inclusion in OAC, Calisphere, and local websites.  They are now broadly available to the UC community and the public.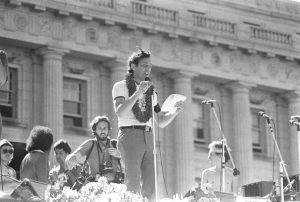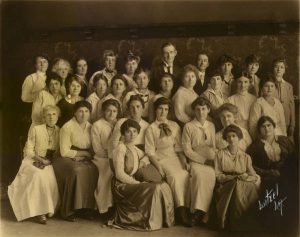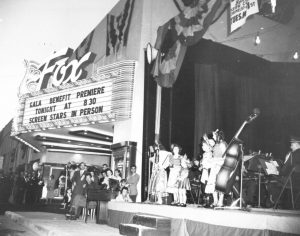 The new material includes photographs, records, and ephemera from the late nineteenth century to the present day.  Collections, by institution, include:
California Historical Society (http://content.cdlib.org/xtf/search?keyword=people%27s+temple&keyword-add=&facet=type-tab&publisher=California+Historical+Society&relation=calisphere.universityofcalifornia.edu&style=cui&sortDocsBy=&brand=calisphere&x=0&y=0): photographs documenting members and activities of the Peoples Temple in the United States and Guyana, including candid images of members working and playing.
Gay, Lesbian, Bisexual, Transgender Historical Society: photographs of gay figures and events in the 1970s-1990s, including those of Harvey Milk, Pride Parades, White Night Riots, and more.
Kern County Library: images documenting historic people and places in Bakersfield and other areas of Kern County.
Liberty High School: photographs chronicling the high school and its students, as well as school-related artifacts such as dance cards, invitations, and report cards.
Loyola Marymount University (http://www.calisphere.universityofcalifornia.edu/browse/publisher/Loyola+Marymount+University): materials from the archives and special collections documenting the impact of Catholic education and activism on Los Angeles history.
Sonoma State University: selections from the North Bay Historic Preservation Collection documenting local buildings that date to the mid-1800s.
Congratulations to this year's LHDRP participants!
LHDRP is supported by the U.S. Institute of Museum and Library Services under the provisions of the Library Services and Technology Act, administered in California by the State Librarian.  Learn more (http://califa.org/lhdrp.php).
Images courtesy of (left-right): Kern County Library; Loyola Marymount University Library, Department of Archives and Special Collections; Gay, Lesbian, Bisexual, Transgender Historical Society.